We're a Canadian social media marketing agency in Oakville that uses Facebook and Instagram advertising to grow your business.
Speak To Your Social Media Expert Today!
LOVE LOCAL. LIVE LOCAL. BE LOCAL.
Our social media marketing campaigns have made a huge impact on businesses all across North America and we're proud to have partnered with top brands like:


Your Oakville Social Media Marketing Team
Welcome to Fresh Crowd, where we bring a "fresh crowd" to your business.
We're a full-service social media marketing agency in Canada that specializes in everything social media. From social media management to Facebook and Instagram advertising and consulting, our company has worked with large businesses all across North America. We've been able to make a huge impact on companies wanting to increase their client-base and becoming reputable industry experts by creating an active online presence. Your business could be next.
SCHEDULE AN APPOINTMENT WITH JAY, TODAY!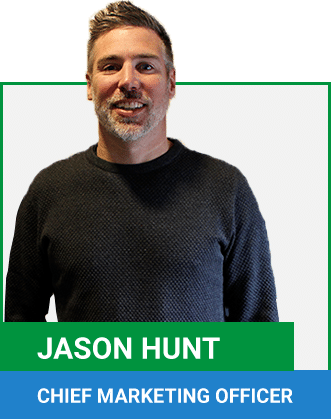 Want to get to know Jay beforehand?
Jason Hunt is the CMO of Fresh Crowd. Jay's Facebook ad success began in 2007 in Japan where he started a Japanese rock band group with his friends and quickly grew a fandom. Now, Jay and his team of experts run Facebook ad campaigns combined with SEO to harness the full potential of digital advertising for various companies across North America. He speaks about social media marketing and advertising at conferences and colleges around the world and absolutely loves being in front of the camera.
HIRING FRESH CROWD WAS THE BEST ADVERTISING DECISION WE'VE MADE IN YEARS.
Chris Valentine (The Corkhouse)
Our Social Media Marketing Services
Schedule a Free Consultation Today.
In 2016, our social media marketing company was brought to life. Our clientele grew quickly as we started working with companies specializing in various industries, from Toronto, Oakville, Hamilton, Waterloo, and Ottawa, Ontario, to all across Canada, and eventually, all across North America. We've always believed that in order to be a successful business, you have to have the right team of people in your corner that are true experts in their field. Our highly-trained experts are all passionate about marketing, social media, optimization, creativity, and developing lifelong relationships with clients.
There are many social media marketing companies out there, but our business was built off of three main factors: trust, dignity, and creativity. Our creative data-driven strategies have proven to really deliver desired results no matter your respective industry.
I DON'T THINK WE WOULD BE WHERE WE ARE TODAY…
Fresh Crowd has always demonstrated a very honest and enthusiastic relationship with us throughout their long time of managing our social media. The team has proven to bring creative ideas to the table and always be on top of social trends. I recommend them to any client with a need for a good Media Manager!"
Are you looking to improve your online presence with regularly scheduled eye-catching social media content that makes you stand out from your competition? Luckily for you, our creative digital marketing agency team is here to help your company bring awareness to your brand and connect with more qualified leads through Facebook and Instagram. You don't have to worry about what type of content to create or find the time to upload regular content. We do it all for you. Our striking photography and video solutions allow for the perfect strategy for growing your company's reputation.
Want to better understand how to effectively increase your business with Facebook and Instagram advertisements? We can thoroughly assess your social media marketing needs and goals and discuss other areas that could use improvement with the help of our services. We love meeting with clients in person and can gladly schedule a consultation over the phone (1-800-317-7890) or set a 15-minute strategy call with our ultimate digital marketer, Jay Hunt, with Calendly. Just choose a time and day that works best for you and that's it! You're on your way to becoming a social media guru.
High-Quality Photography & Videography Services
Branding and social media marketing are what captures viewers' attention. Say goodbye to those low-quality, blurry, phone pictures, and hello to our professional, innovative, high-quality photography and videography services that are proven to drive more customers to your website and social media profiles. We'll capture enough content and footage to schedule regular social media posts to promote your brand, whether you're based in Hamilton, Toronto, or other GTA locations, give us your street address and we'll be there!
We can help you scale your business using effective social media marketing strategies and help you achieve business growth!
To increase your online footprint, call us for a free social media marketing strategy call.
Leverage The Power of Facebook and Instagram Ads to Grow Your Business.
Your Ultimate Social Media marketing Service Providers
Social media is more competitive now than ever before. Two-thirds of all internet users have a social media profile. The way you present yourself online, whether that be through branding, web design, social media photos, and other content, is very important. You want to capture people's attention. You want to make more sales. But you don't understand how advertisements work because you're not a social media expert.
That's where we come in. We make your business stand out from the rest with the ultimate photography and videography, quality web design, optimization, and advertisements that will bring you a Fresh Crowd. We're the best social media marketing company you've been waiting for.
Contact Our Social Media Agency Today!
482 South Service Road East, Suite 113, Oakville, ON L6J 2X6